Casino Payment Methods in Canada – Online Banking Options
The most important factor to consider when signing up with CAD casinos is the casino payment methods that are available. While there are plenty of them that are available, there are online casinos that will provide particular casino deposit options and others that don't. For example, Casino A will offer Canadian online casino real money deposits with Entropay, whereas Casino B won't.
In this guide, we'll be taking a look at some of the most popular online casino payment methods, and we'll be discussing them, and comparing the different options.
Top Online Casinos With The Best Casino Payment Methods
Online Casino Banking Options
Casino banking methods, also called payment methods, is how you get real money into a casino so you can play all the casino games you love and have a chance of winning big. Canadians have found it difficult in the past to deposit, and especially withdraw, from online casinos. Credit cards stopped processing payments a couple of decades ago, although modern online casinos have workarounds to deal with this. Skrill and Neteller both came into the market and left. PayPal technically has the ability to be used in Canada but no online casino has gone through the steps necessary to offer the payment method. It is available in the UK and select other European markets but, for now, is not available in Canada.
So what does that leave us Canadians that want to gamble for real money? Well, it turns out we have a lot of options. Most importantly, in the last couple of years a great deal of online casinos began to offer Interac. This is great new as nearly every Canadian has access to Interac. However, there are two different types of Interac in use at online casinos, Interac Online and Interac e-Trasfer. Everyone can use e-Transfer however only a few banks allow Interac Online.
Here are all your payment options available in Canada. Click on the links to find out everything you need to know and to see all the trusted online casinos in Canada that take that banking method.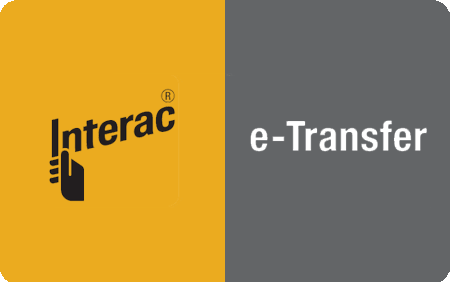 Interac e-Transfer
Unlike Interac e-Transfer, Interac Online acts as a middle-man between banks and online casinos. This means that it's incredibly safe, and is viewed as one of the quickest and most consistent banking methods available for the Canadian market. The best Interac casinos make this also free to use (your bank may charge fees for transactions) and this is what makes it such an attractive payment method for Canadian players.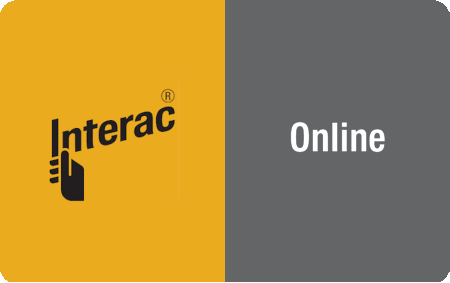 Interac Online
Interac e-Transfer is likely the most widespread payment method accessible at Canadian online casinos. This home-grown payment process is proven to be straightforward, dependable, inexpensive, and quick. Interac e-Transfer is one of the most widely accepted payment methods available in Canada and it's also one of the most reliable. It's often mistaken as an e-wallet whereas it's more of an eCheck than anything else.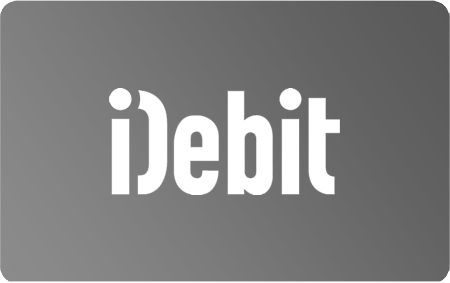 iDebit
iDebit and Instadebit are e-wallets owned by the same company but remain separate casino payment methods. iDebit is accepted at a wide range of casinos and is free to transfer money to and from the casino to the e-wallet. There are small fees to move money between the e-wallet and your bank in order to truly cash out. Of, course you can use your e-wallet for other things besides casino gambling.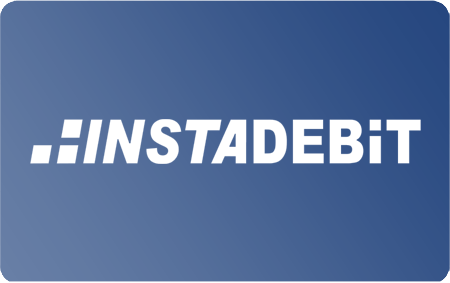 Instadebit
Instadebit is a solely Canadian e-wallet and belongs to the same company as iDebit. About half the casinos we encounter offer Instadebit and it is a great a fast way to deposit. The payment method is free to use between the e-wallet and the end payment, in this case an online casino. Fees arise from funding and withdrawing to your bank account but they are relatively low.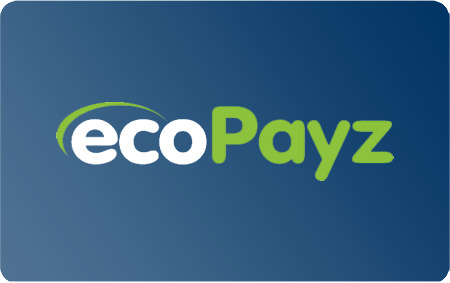 EcoPayz
EcoPayz is a casino e-wallet service available to Canadian users that provides plenty of perks to those using it as a payment method. It also has a long history with it being established 20 years ago, and the fact that it's still available today means that it's extremely reliable.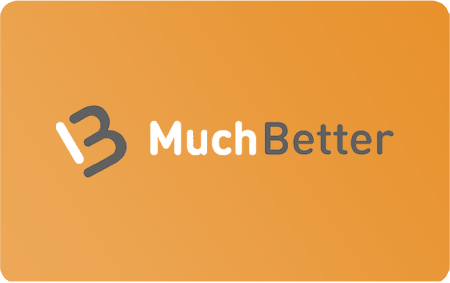 MuchBetter
MuchBetter casinos are a relatively new casino banking option that is available in Canada. The company aims to make online banking from your phone that much better (pun intended) than other clunky deposit and withdrawal methods. Withdrawals are lightning fast and the whole experience is really slick.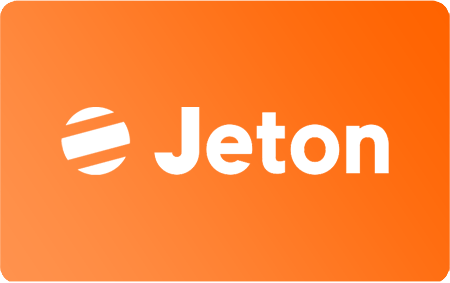 Jeton
Jeton is an e-wallet service that was developed in the UK, and now it offers Canadian players an e-wallet service and a prepaid card service. Jeton features 24/7 customer support service and top-tier security to ensure that users can make secure transactions to their favorite online casinos.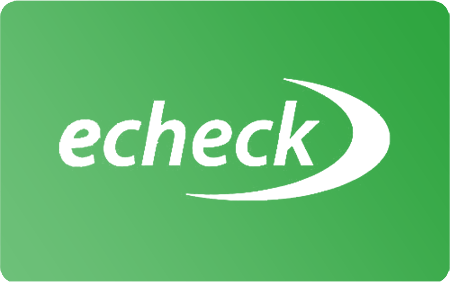 eCheck
eCheck is an tried and true deposit method for Canadians at online casinos. Most new casinos however do not take the payment method but there are still dozens of the most famous and reliable eCheck casinos available in Canada that still allow deposits and withdrawals with eCheck.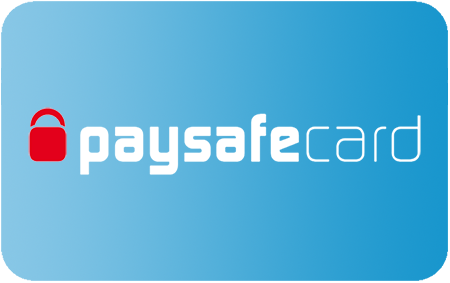 Paysafe Card
If you're looking for a prepaid card system that's easy to use and offers great security then Paysafecard is what you'd want. This payment system is secured with a 16-digit PIN and it's readily available from a variety of local retailers, convenience stores, and even gas stations. Paysafe casinos are very widespread in Canada.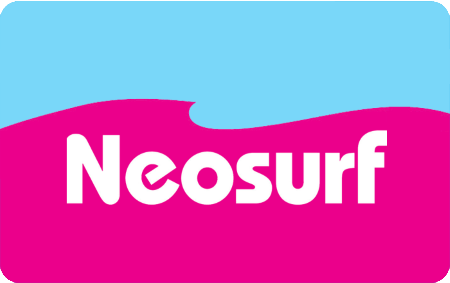 NeoSurf
Neosurf is arguably one of the largest prepaid card providers in the world and it provides players a safe way to make online deposits into their Neosurf casino accounts. Furthermore, the Neosurf website has a variety of features that make it easier to manage your funds and keep track of your spending.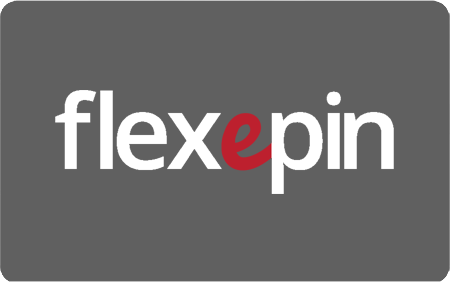 Flexepin
Just like Paysafecard, Flexepin is a prepaid card that's often used to fund banking and online casino accounts. This payment method ensures total anonymity as you'll never have to reveal any of your banking or credit card information. Check the casinos that accept Flexepin.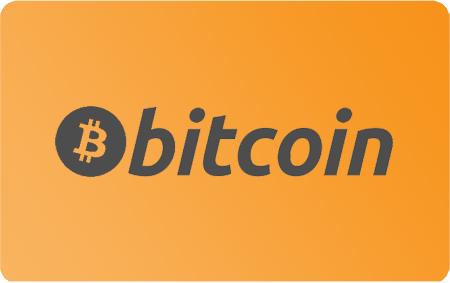 Bitcoin
Bitcoin and other cryptocurrencies are accepted at both crypto only casinos as well as online casinos that also accept Canadian dollar deposits. Bitcoin can be used for both deposits and withdrawals and, due to it's meteoric rise in value, is hugely popular for online gambling.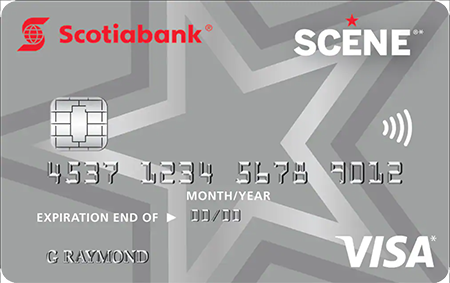 VISA
Visa is one of the most trusted banking organizations in the world, and Canadian players will be able to use Visa debit and credit cards to make withdrawals. The best part is that this payment method is quite secure and cost-effective, making it one of the most favorable withdrawal methods at any Visa Casino in Canada.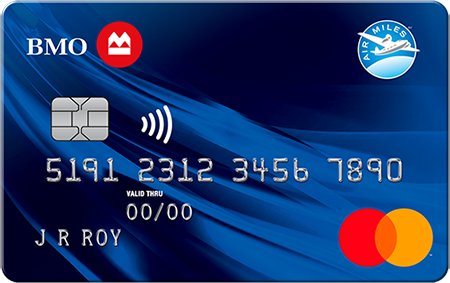 Mastercard
Like Visa, MasterCard is extremely reputable and allows you to use credit and debit cards to make fast and safe withdrawals. The only downside is that it's not as available like Visa, and there are plenty of online casinos that don't accept it. However, the best online casinos do support MasterCard and its debit card option, Maestro.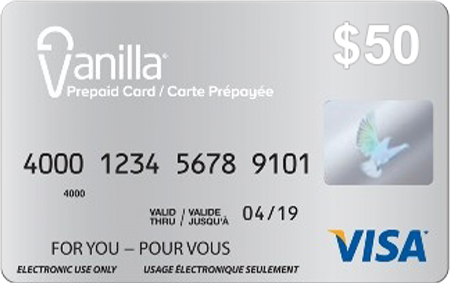 Debit Cards
Debit cards or prepaid Visa and Vanilla prepaid by Mastercard are a great way to deposit at a casino. The advantage that debit / prepaid cards have over credit cards is that you cannot go into debt. For those worried about responsible gambling, this method is definitely preferred to credit cards which carry an obscene interest rate if you do not pay it off.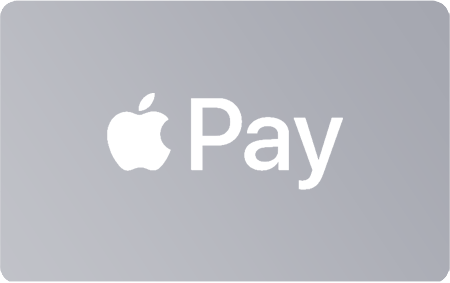 Apple Pay
An exclusive payment option for iOS devices such as the iPad, iPhone, and MacBook, Apple Pay allows you to make convenient deposits and withdrawals from online casinos that accept the banking method. It's also a payment method that poses fewer issues than most other types. Check out the latest ApplePay casinos.
Casino Payment Methods Not Relevant to Canadians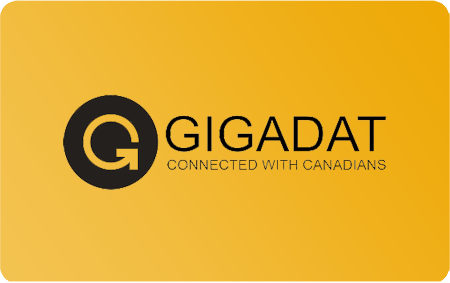 Gigadat Solutions
Gigadat Solutions Inc is the payment processor for Interac Online and Interac e-Transfer and is actually super relevant to canadians. The company will show when the third party window opens when selecting those payment methods. Issues with Gigadat Inc casino transactions will also need to be resolved with Gigadat if a payment fails.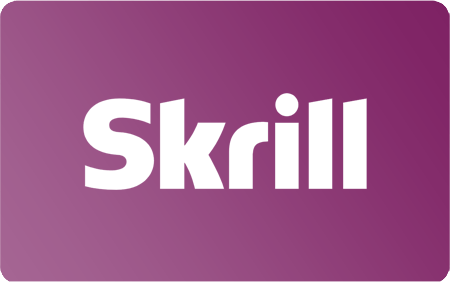 Skrill
Canadian players have been unable to use Skrill for online casino banking transactions for quite a few years now. It is still widely used in other countries but cannot be used Canada. There are plenty of other deposit options to choose from shown above.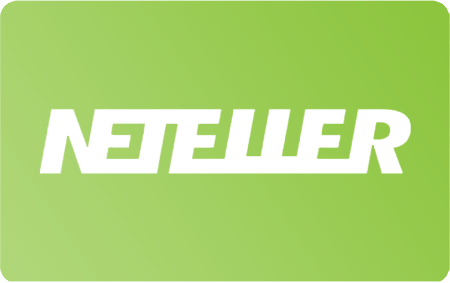 Neteller
Like Skrill, Neteller is also not available in Canada. Both companies are managed by the same parent company and left the Canadian casino market years ago. There are other e-wallets available to deposit and withdraw at you choice of casino.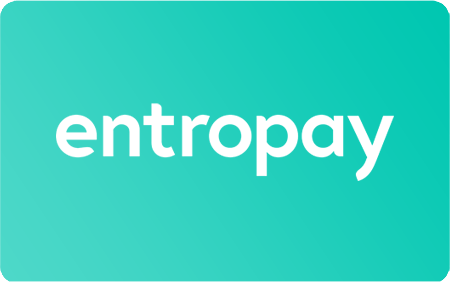 Entropay
Entropay shut down business operations in 2019 and therefore is no longer available to Canadians or online casinos. It was a go-between that operated like a credit card and will be missed as another deposit method bites the dust.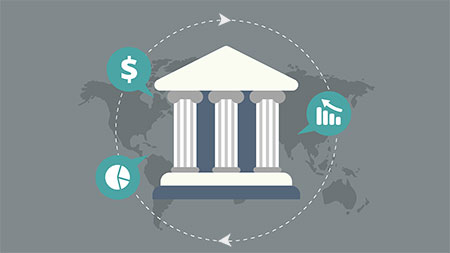 Bank Transfer
Instant bank transfers are not available in Canada for withdrawals. Echeck is available to deposit but withdrawals deposited with this method will require a cheque to be sent by mail for cashouts.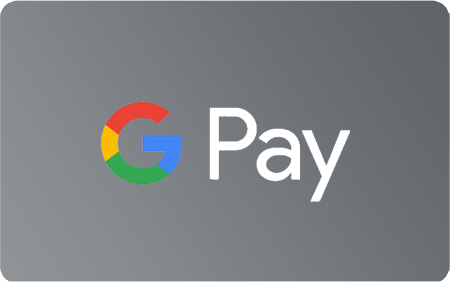 Google Pay
Just like PayPal, Google Pay is essentially a middle-man that allows you to withdraw funds from any online casino that supports the method. Unlike other withdrawal methods, Google Pay works extremely fast and you won't have to wait 3 business days to receive your funds. It's also extremely cost-effective if you're not transferring funds to a credit card. Unfortunately there is no casino worldwide that takes it yet.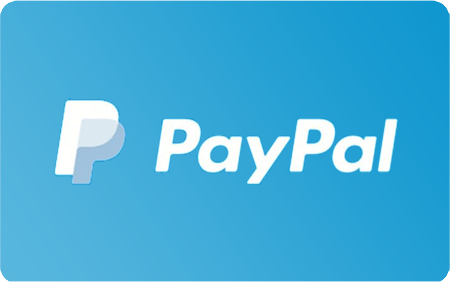 PayPal
PayPal is arguably one of the most popular e-wallet services in the world and it's been around since the late '90s. However, even though it's an extremely secure and cost-effective withdrawal method, there are plenty of online casinos that are dropping it in favor of the likes of Google Pay and Apple Pay. In Canada, however, there are no PayPal Casinos.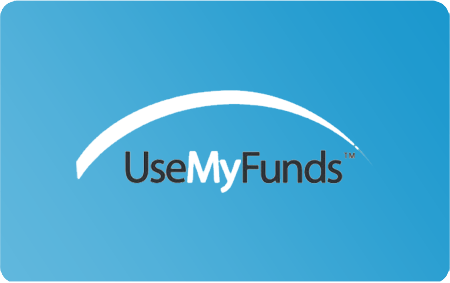 UseMyFunds
UseMyFunds was the online wallet of the company, UseMyBank. It came to fame by presenting on two episodes of Dragon's Den in 2009 and 2011. The payment method failed to gain popularity and ran in to a series of legal issues. They have since closed down their online payments business and it is no longer available at online casinos in Canada.
Casino Payment Method Types
When looking for specific banking options, there are major categories to consider. Below you'll find the major banking options that are used within the Canadian casino industry. It is important to understand the type of method as it will be referenced throughout. We classify these methods because similar types share a lot in common. For instance, e-wallets are fastest to deposit and withdraw, with some online casinos often offering instant withdrawals. Credit cards generally take longer to withdraw and prepaid cards are not available to withdrawal at all.
Debit Card
As one of the most popular casino payment methods, debit cards have proven to be a safe and reliable way of transacting since online casinos first went live. Debit cards work by taking funds from your bank account and using them to pay for goods and services. Yes, it's that simple. This means that there's no possibility of spending what you don't have.
Credit Card
Credit cards might look like debit cards but that's where the similarities between the two ends. Credit cards allow you to make payments by using credit that's provided by the bank. This usually comes with additional charges that are accrued along with interest rates that vary from one financial institution to the next. Credit cards are a popular casino banking method due to how convenient it is and how easy it is to use.
e-Wallet
e-Wallets are essentially prepaid online accounts that allow you to make payments and withdrawals online, and they also allow you to store funds. With e-wallets, you're able to transfer cash from your bank account to your e-wallet account and store it there until you need it. E-Wallets are also great for making withdrawals from online casinos as there is usually a variety of them that are supported.
Prepaid Card
A prepaid card is a payment method that allows you to purchase vouchers via a land-based or online retailer. Each prepaid card has a specific value that can either be used in portions or one go, depending on the company that has provided it. Prepaid cards are well-known for their security and how easy they are to use. The only downside to using them is the fact that they're unable to be used for withdrawals.
Cryptocurrency
Cryptocurrency is an umbrella term used to describe digital currencies such as Bitcoin, Ethereum, Litecoin, Dogecoin, Bitcoin Cash, and others. These cryptocurrencies are only accepted by a small group of online casinos but they're known for being one of the safest and most cost-effective banking methods available.
Mobile Payments
Mobile payments are growing in popularity due to the convenience that comes with using them. However, this doesn't apply to a single payment method, but rather a range of online payment methods that can be used on a mobile device. This means that mobile payments can be anything from AstroPay, Apple Pay to PayPal.
Comparison of all Banking Options
With so many banking options available, it can be difficult to distinguish the good from the best. Below are a few things that you should consider when choosing a banking method.
Comparison of Fees
When it comes to fees, there are a few things you'll need to take into account. For starters, credit and debit cards are the most expensive banking methods, as you'll likely be charged for deposits and withdrawals, depending on your banking institution.
E-wallets are the more cost-effective method, as there will only be a fee when you make transfers from your e-wallet account to your credit card. Depending on the e-wallet service that you've chosen, withdrawals might have an insignificant fee attached to them or a monthly premium attached to the use of the service. Either way, this will always be our pick when it comes to choosing a banking method.
Prepaid cards and cryptocurrencies are always very cheap to use regardless of the type that you're using. However, cryptocurrencies have a fee that's attached to the online cryptocurrency wallet that you're using, so be sure to take note of that.
| Method | Deposit Fees | Withdrawal Fees | Fees Notes |
| --- | --- | --- | --- |
| Interac e-Transfer | None | None | Transaction costs are set by bank account type |
| Interac Online | None | None | Transaction costs are set by bank account type |
| Instadebit | None ($1.95 direct from bank) | None ($2.00 to bank account) | Transactions to/from e-wallet are free |
| iDebit | None ($1.50 direct from bank) | None ($2.00 to bank account) | Transactions to/from e-wallet are free |
| ecoPayz | None | None | Transactions to/from e-wallet are free |
| MuchBetter | None | None | Transactions to/from e-wallet are free |
| Jeton | None | None | Transactions to/from e-wallet are free |
| eCheck | None | None | |
| Paysafe Card | None | N/A | |
| Neosurf | None | N/A | |
| Flexepin | None | N/A | |
| Bitcoin | 0-2.5% | 0-2.5% | |
| Credit Cards | 0-2.5% | 0-2.5% | |
| Bank Transfers/Cheques | None | $25 | |
Comparison of Withdrawal Times
Withdrawal times are an important part of choosing a banking method and we're well aware of how long particular methods take to complete a withdrawal. We're not going to discuss deposits as deposit times are generally instant or they take up to 30 minutes to complete. But for instant withdrawals you will want to consider the following:
E-wallets take up to 24 hours for a withdrawal to process.
Credit and debit cards take up to 5 business days to complete. This also applies to eCheck in some cases, but it depends on the online casino.
Cryptocurrency withdrawal transactions can take up to 30 minutes to complete, making it the fastest withdrawal method.
| Withdrawal Method | Withdrawal Time |
| --- | --- |
| Interac e-Transfer | 2 – 6 days |
| Interac Online | 2 – 48 hrs |
| Instadebit | 2 – 48 hrs |
| iDebit | 2 – 48 hrs |
| MuchBetter | 2- 48 hrs |
| ecoPayz | 2 – 48 hrs |
| Jeton | 2 – 48 hrs |
| eCheck | 2 – 5 days |
| Visa/Mastercard | 2 – 6 days |
| Bank Cheque | 7 – 21 days |
Comparison of Safety
Safety is an incredibly important part of banking and if a banking method isn't safe to use then that immediately makes it an unappealing option.
Debit and credit cards are only as safe as you allow them to be. This means that you'll need to keep your card safe at all times to prevent others from using it, but in terms of transaction safety, they're the safest options as the bank you're using is in charge of the security.
E-wallets are extremely safe due to the use of blockchain technology, this is an incredibly intricate form of encryption which makes it almost impossible for hackers to steal or intercept the information. The same applies to cryptocurrency; however, it's more advanced as every piece of the digital currency has an owner.
Comparison of Ease
Due to it being one of the most widely used banking methods; people have become incredibly comfortable with using debit and credit cards. Even when using them online, both of these payment methods are relatively straightforward and they only require users to follow the necessary prompts.
E-wallets aren't as user friendly as what companies make them out to be, especially as signing up is the easiest part. Most users end up having issues when it comes to linking one of their bank accounts. However, once this part has been completed, it's very easy to use.
Without a doubt, one of the most complicated banking methods is cryptocurrency as you're not using traditional currency. This means signing up with an online cryptocurrency wallet and buying cryptocurrency before being able to use it.