Do you also look forward to playing a game of Roulette at the end of the day? Or perhaps, you are more interested in online slots or Baccarat. Whatever the options may be, one constant thing is the need for ease of access and a smooth web interface offered by online casinos in Canada.
Another essential feature players look for is the number of payment methods available. After all, what's the point of online gaming if you face trouble depositing or withdrawing your money safely? To make payment transactions easier for players, most casinos offer an array of banking options.
Top Deposit & Payout Methods For Online Casinos
---
---
Rise of Online Gambling in Canada
In 2009, the Canadian authorities let each province decide whether they wanted to legalize online gambling or not. In 2010, British Columbia followed suit and established itself as the first province to legalize online poker. A few months later, Quebec and Manitoba also became a part of the online gaming world.
Safe to say, legal online gambling has been going on in Canada for over a decade. In this decade, many significant developments took place, and the number of online casinos and players both shot up.
This can be proven by the fact that over C$17 Billion were spent by Canadians in online casinos in 2020. During the pandemic, a lot more online casinos were launched as more and more people gravitated to the online gaming industry.
Let's have a look at some of the online payment methods available in Casinos across Canada today.
Instant Banking Options
When you are transferring funds online to a casino, one primary demand is prompt transaction completion. Ideally, you do not want to wait a while to see the money deposited to your Casino or bank account. It has now been made possible by instant banking methods.
Through the instant banking method, your banking account is connected directly to the casino account with the help of a third-party intermediary. Such banking options are quick, reliable, and require zero to minimal transaction fees. Some of the standard options available in Canada are:
Interac – With over 30 years of history, Interac lets you process payments via your banking institution or credit union. Interac e-Transfer helps process both deposits and withdrawals through a third payment system .
iDebit – iDebit allows you to directly connect to your bank account without creating an iDebit account first. But if you want to process withdrawals, you will need an iDebit account.
eCheck – eCheck is a form of a digital check that helps connect your bank account to the Casino's. However, eChecks might require 3 to 5 business days to get cleared.
Citadel – Citadel also does not require you to create an account and is known for its high-level encryption and efficiency. The payment portal will directly connect you to your bank account on selecting Citadel.
---
A Bit About Gigadat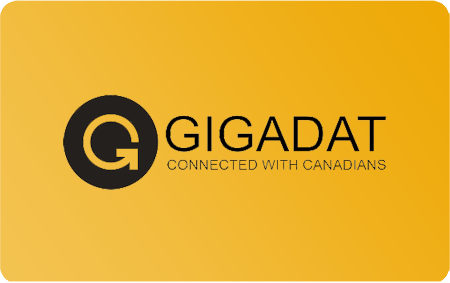 Gigadat has been helping people in Canada access their money since 2006. They do this by providing nationally recognized Pay-in and Payout solutions that can allow you to withdraw, deposit or transfer funds from any bank across the country with ease 24 hours a day 7 days per week!
---
---
Fastest Payout Casinos With Instant Banking Options
Click For More Fast Payout \ Withdrawal Casinos With Instant Banking Options
Credit or Debit Cards
Credit and debit cards are now a household name across Canada and require no introduction. Most people use a credit or debit card to process payments in their day-to-day life and can do the same for online casinos.
You are required to enter the card number, security PIN, and expiry date mentioned on the card on the Casino's payment portal. However, there's no security risk because the casino operator has encrypted all the information and is saved securely.
After the payment has been processed, you will receive a message stating the same. Once you have already used your credit or debit card to make the payment, you won't have to enter the details every time. Commonly used cards in Canadian casinos are:
Visa – Recognized in more than 150 countries, Visa is a popular fintech network. Most banks provide Visa credit or debit cards that you can use to process payments online.
Mastercard – Similar to Visa, Mastercard is also globally recognized and available through most banking organizations. It is also well known for being reliable due to the high level of security provided.
Maestro – Maestro is Mastercard's debit version and offers the same security and benefits. However, some casinos might charge a certain percentage of the transaction fee on paying via Maestro.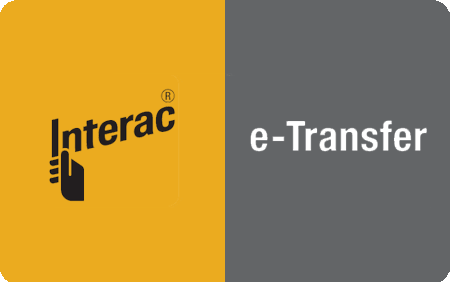 e-Wallets
e-Wallets are virtual wallets that act as a gateway between the merchant end and the bank account. Several Canadians are now picking e-Wallets as their preferred mode of payment transactions due to ease of use, accessibility, security, and affordability.
Compared to the traditional payment modes, E-Wallets are more preferred because the user is not required to enter any sensitive information. Just go to the mobile app and confirm the payment.
Also, you do not need to make any minimum deposit to open an account at the E-Wallet app. However, don't confuse it with the minimum deposit amount set by the online Casino. Some common E-Wallets used in Canada are:
ecoPayz – With the latest fraud protection technology, ecoPayz is widely recognized by casinos in Canada. You can create an ecoPayz account without any credit checks and proceed without worrying about security.
MuchBetter – Tired of redirects and response lag when it comes to online payment? MuchBetter is an efficient e-Wallet that will let you transfer payments instantly. The touch ID feature makes it even safer.
WebMoney – Originating from Russia, WebMoney is an online payment service with over 28 million active users. It is less prevalent than other payment options but still available in some online casinos or sports betting sites.
Jeton – Jeton is a global e-Wallet that was originally registered in the UK. Jeton uses advanced firewall protection to ensure that there are no security risks. Additionally, Jeton is compatible with digital currencies and levies no additional charges for transactions.
Prepaid Cards
If you are not connected to any other banking method, i.e., have no bank account or active E-Wallet, you can choose to pay via Prepaid cards. One significant benefit of using these cards is having complete control over your bankroll.
You can easily find these cards in various retail stores or physical points all over the country. These cards are sold in different denominations and have a serial number or PIN code embedded in them. This code is unique to each card and can be used to process payments online.
As you don't reveal any banking Information, using Prepaid cards is the fool-proof method of making online payments. However, note that most Prepaid cards will only allow deposits, not withdrawals.
Some common Prepaid cards available in Canada are:
Paysafecard – Originating in 2010 from Austria, Paysafecard is now one of many countries' readily available prepaid cards. It comes with a unique 16 digit PIN that authorizes the payment. The damage is limited to the Paysafecard's denomination in case of loss or online fraud.
Neosurf – Originating from France, Neosurf is accepted by most online Canadian casinos and is considered a safe mode of payment. Like other prepaid cards, it comes with a voucher code. You can even make payments to other prepaid cards using Neosurf.
AstroPay – Unlike other prepaid cards, AstroPay operates digitally and lets you load money using a credit card. Now, you can use the 16 digit code to make payments instantly.
Flexepin – Flexepin vouchers are available both online and at physical stores. You can even use these vouchers to top your existing online accounts and process payments without revealing any bank information.
Revolut – Revolut is another widely used prepaid card but less prevalent than others. Through Revolut, you can process online payments or even exchange currency without any transaction fee.
Cryptocurrency
Cryptocurrency is making strides in the digital payment industry, and people are gradually switching to adopt decentralized currencies. This innovative mode comes with many benefits like improved security and cost-effectiveness.
Also, players making payments via crypto don't spend any extra money on conversions or transaction fees. Most newly launched Canadian casinos provide their users to pay via cryptocurrencies.
However, some casinos have not yet added the option due to the volatility of crypto coins. But as crypto gets more and more popular, you can expect to see more casinos providing it as a banking option. Some common cryptocurrencies accepted by Canadian casinos are:
Bitcoin – Originating in 2009, Bitcoin is a form of a peer-to-peer digital currency that helps you facilitate payments. Each bitcoin transaction is recorded on the blockchain.
Ripple – Ripple (XRP) is a form of a money transfer network used for products created by Ripple Labs and a digital currency. It is way faster than Bitcoin and uses less energy.
Litecoin – Similar to Bitcoin in multiple ways, Litecoin is an open-source network that started in October 2011.
Dogecoin – Claimed as the official meme coin, Dogecoin was started in 2013 as a mere joke.
Bank Wire Transfers
One of the oldest banking methods in history, bank wire transfers are still a prevalent mode of payment. This option is ideal for people who have maintained strong connections with their banks and often visit the branch.
Based on the banking information provided at the Casino's payment portal, you can process the exact transaction amount by contacting a bank representative. This payment method is ideal for people who are not looking to share their banking information with the Casino.
Conclusion
A Canadian real money casino is as good as its list of available banking methods. It is true because any player risking money online would look for easily accessible and secure payment transactions first.
As most casinos keep on improvising, they include all possible banking methods to help the players make the transaction safely and easily. Instant banking methods, bank wire transfers, credit or debit cards, E-wallets, prepaid cards, and cryptocurrency are commonly available methods.
Recent Articls